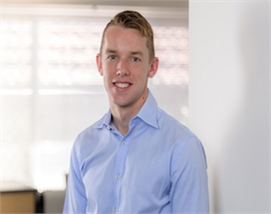 Lucas Cannan - Trainer & Auctioneer
Lucas is the son of Think Real Estate CEO Brian Cannan and is a real chip off the old block!
Born for the business, Lucas is a Licensed Real Estate Agent and Auctioneer, a Certificate IV Accredited Trainer and also holds a Bachelor of Commerce (International Business).
Driven, passionate and quite the perfectionist, Lucas is one of the key trainers facilitating the Certificate of Registration Training Course.
Nothing excites Lucas more than assisting newcomers to the Real Estate industry and watching their careers grow and prosper.