Real Estate Coach - Are you ready to take your Agency to the next level?
According to a recent survey, a New South Wales Real Estate Agency Principal, on average, is responsible for 61.2% of sales production! How are you going to find the time to take your Real Estate Business to the next level?
If you are looking to grow your business further, faster we can help.
Sometimes it's just a little tweak here or a little tweak there, other times a full makeover is required to take your Real Estate business to the next level.
With programs covering all aspects of Real Estate Agency practice our aim is to make you more profitable, more in control and ready for the future.
Ask yourself...
Why are you in business?
Are you making the profit you need to fund future growth?
Would you like higher performing, more accountable staff?
Do you feel like you are taking all the risk and need an impartial ear?
Do you really know your numbers – True break-even, desk cost, ROI?
Do you want to enhance your Agency's performance?
Our Real Estate Coaches & Real Estate Business Mentors have facilitated the growth of new, established and multiple agency operations right across Australia.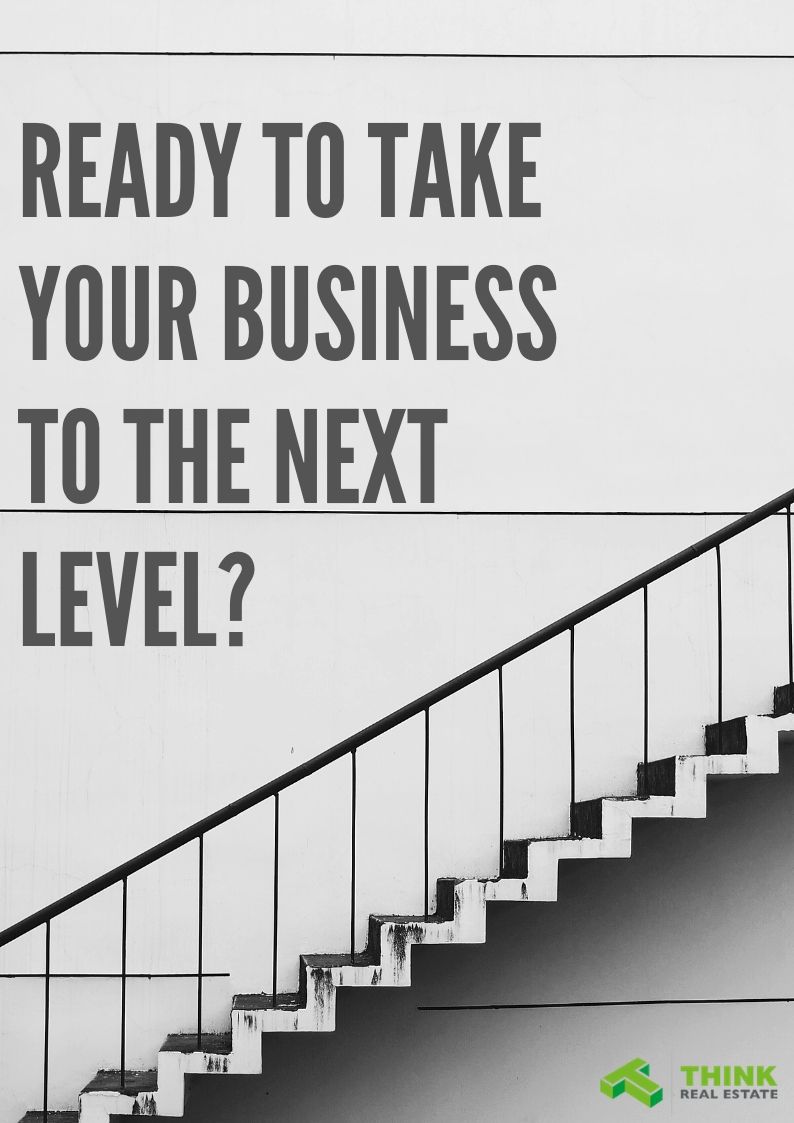 We have business coaching programs that cover all areas of Real Estate Agency operation including:
Business Analysis
Business Planning
Goal Setting
Profitability
Business Development
Systems, Procedures & Measurement
Recruitment, Retention & Training
Marketing & Brand Management
There is that old saying that "everyone is in a different place at the same time" with that you may have other items on your business agenda that you need help with.
For a complete outline of how we can work with you, please download our brochure.
We have varying packages starting as low as $880 per month. Call today for a private and confidential discussion on your specific needs. We'd love to hear from you.